Colorado Sheet Metal
Dedicated to providing quality HVAC services across the Pikes Peak region and Southern Colorado.
CSM was started in February of 1993. We are a full service HVAC contractor with a vast amount of experience both in the office and the field. CSM is capable of all phases of sheetmetal work and to date CSM has contracted an extensive variety of projects including new construction, remodels, design-build, industrial and medical. All of our field personnel are highly qualified mechanics capable of handling all types of HVAC installations.
Our Service Department at CSM has the ability to service or maintain any piece of HVAC equipment. Our Service Department is available 24/7 for your HVAC needs!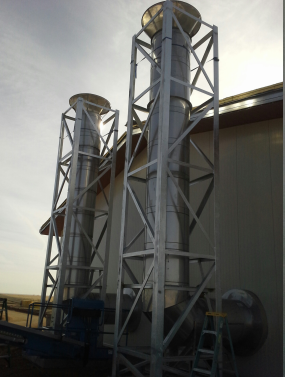 We believe in;
Offering our clients efficient and reliable service.
Our people and their skills and experience to deliver the best solution for each project.
Offering only top quality and state-of-the-art technology HVAC equipment and material.
A relationship-driven, collaborative approach to enable clients to achieve their goals.
Offering only safe and environment friendly solutions for every situation.
Value-added, comprehensive service
To our employees, we pledge:
A safe work environment.
Teamwork, mutual respect, trust, loyalty, and open communication in the workplace.
Competitive benefits and compensation.
Empowerment and the opportunity for personal development.
CSM Major Design Build Projects
Fort Carson Band Training facility. (Gold LEED)
Soldier Family Assistance Center(Gold LEED)
MI Company Operations Facility (Gold LEED)
Warrior in Transition (Gold LEED)
---
FY10 Company Operations Facility.
Fort Carson Special Forces Company Operation Facility (VRF System)
---
Parkview Medical Center Kitchen renovation
Parkview Medical Center Electrical Upgrade
St Francis Medical Center Vascular
---
Penrose hospital Emergency Dept Remodel
---
Penrose hospital Operating room renovation
Broadmoor Medical office building
Public/Educational Projects
---
University of Colorado Colo Springs Academic Office Building (Gold LEED)
School District #2 Administration Building.
UCCS Health and Wellness Center
---
UCCS Lane Nutrition Center
Colorado College Cadaver Lab